An effective, user-friendly site can be a key marketing asset for businesses when targeting Millennials.  Mobile-friendly sites with compelling visuals are becoming the new standard.
The time has come: millennials are ready to surpass the baby boomer generation in numbers and purchasing power. Born between the early 1980s and the early 2000s, millennials are the first digitally savvy generation is known in the industry to be ahead of the curve with technology.
Marketing to high-tech millennials will require new strategies for business, and the first step to start is your website. More so than any other generation, millennials will assess your business through your products/services website and online presence before contacting you.
Here are the tips to create a website that engages Millennials
Invest in a High-Quality, Modern Design
Millennials are now more internet savvy and discerning than previous generations when it comes to any company's online presence. Your website is the first, or perhaps the second impression of your business, so we suggest investing in upgrading your website to a modern and high-quality design. Keeping your site fresh and high-caliber is essential.
Today, web visitors tend to scroll vertically through sites very quickly, scanning text and images as they go. Use this to your advantage, and work with an experienced web design company that can use white space and graphics to guide a visitor's eyes to certain information and make the page easier to read.
Consider building your site on the best content management system (CMS) such as WordPress. With this, you can stay on top of the latest trends without having to undergo a full redesign every year.
If you haven't considered your website for lead generation, there may be a tendency to put your site as a lower priority. However, with the rise of the millennial generation's customers, this can no longer be the case, even if you're a B2B website and typically receive direct referrals.
Go Beyond Mobile Responsiveness
Millennials use their smartphones to browse and engage with big brands online with 98% of millennials owning a smartphone, according to Nielsen Mobile Insights.
If your website isn't mobile responsive, you can expect a higher bounce rate from your site. Mobile responsiveness means that the content on your website adjusts automatically to fit the device that is a viewer is on.
For example, a popular website like Medium has a web layout full of pictures, blogs and featured stories.
Based on the user's device, the layout will adjust to fit the screen, whether it's a smartphone, tablet, or desktop.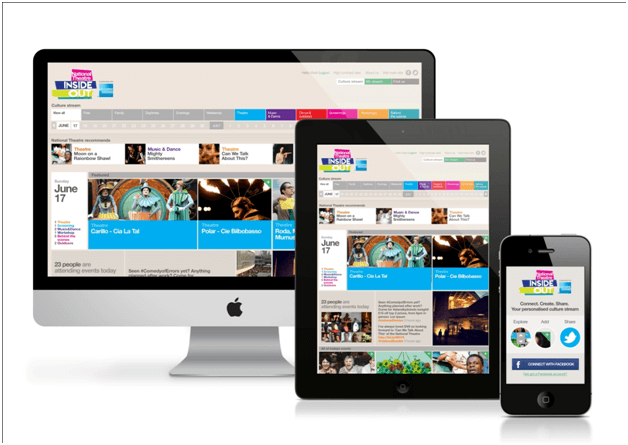 Make your Site Easy to Use and Relevant
With so much information available on the Internet, web visitors are spending less and less time on individual sites, opting instead to access information via social networks, YouTube and media sites.
If your website has a beautiful design, if visitors can't find what they're searching for, they're going to leave the site very quickly. Organize the pages on your website in a logical and intuitive way to make it much easier for a web visitor to navigate and avoid long pages with dense text. Then add a clear call to action on the landing page and in key places throughout the site.
A recent study by Visual objects shows that digital communication options on your website are now more popular than phone calls. These include an online form and a link to your social media pages from your site footer or header.
Use Video and Interactive Components
In a study by TechSmith, more than 64% of millennials surveyed said they understand information faster when it's communicated visually.
Video is one of the great interactive components as it can rapidly create an emotional connection with web visitors. One option is to add a hero video to your website, which can be displayed in the top part of your website home page.
When selecting a video for this area, pick an extremely HD video that ties into your messaging and is captivating but not distracting.
Rather than using an embedded YouTube video, opt to host it on your site which allows you greater control over quality and auto-play capabilities.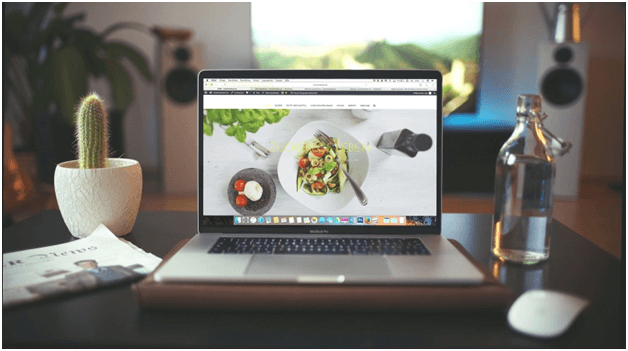 Take Risks, But Be Authentic
Millennial people crave the unexpected and search for unique experienced and adventures. So, take some risks on your website and make yourself stand out while following some basic best practices in order to offer the best user experience.
Push the limits and go beyond, use micro animations, fun puns related to your brand, and create engaging articles that use down-to-earth analogies to explain complex topics.
If your business and brand were built for the generation of baby boomers, founders may need to invest in rebranding work. This could include adjusting your color scheme or updating your logo.
Final Thoughts
Websites are necessary marketing assets when targeting Millennials! With the immense buying power resting in the hands of the millennials, business trends have become more tech-centric, you have got nothing to lose- and everything to gain- by upping your online marketing strategy.