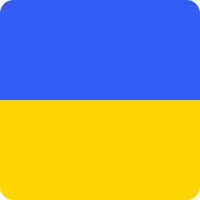 Geniusee
Accelerating Businesses Through Tech Solutions
Geniusee Overview

$25 - $49/hr

50 - 249

2017
Geniusee is an AWS-recognised custom software development company that delivers tech solutions for huge market players like Dell and Blumberg, as well as for midsize businesses and startups.
We are a certified AWS Consulting and AWS Advanced Tier Service Partner with AWS Lambda Service Delivery Designation and AWS Education Services Competency. Among our significant achievements that prove the high quality of Geniusee services are Certificates: ISO 9001:2015 - Quality Management and ISO 27001 - Information Security Management.
Geniusee provides full-cycle software development, tech and business consulting, and support for our clients and partners worldwide. The team of 200 certified professionals has successfully completed over 150 notable projects across various industries, focusing on FinTech and EdTech. We always strive to Innovate, Accelerate and Thrive together with our clients!
What we offer:
Discovery Phase for detailed product scoping in 2-3 weeks

AI staff augmentation services

CTO as a service at all stages of development

Complex cloud solutions implementation based on Amazon Web Services, Google Cloud, Azure

Dedicated teams with proven expertise & certifications

MVP for startups and businesses in 2-3 months

User-centered product design by UI/UX experts

Data science: proof of concept (POC) based on analytics & modelling

Web/mobile product development

Product maintenance and support services

Legacy reengineering service
Our expertise includes:
Serverless Architecture

Frontend development based on React and Vue.js

Backend development based on Node.js, Python, .NET, Java, and PHP

Mobile development based on ReactNative, Swift, and Kotlin

Amazon Web Services

Business Analysis

Data Science, AI & ML

DevOps Engineering

UI/UX Design

Automation and manual quality control and assurance
Location
Poland
Headquarters Adama Branickiego 21/U3 Warszawa, Poland 02-972 +41794762534