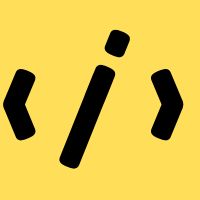 Idealogic
Idealogic materializes ideas into software
Idealogic Overview

$25 - $49/hr

50 - 249

2016
Idealogic is an innovation technology partner that helps startups and established businesses create innovative products and services. We have a team of 100+ talents with expertise in a wide range of technologies, including mobile development, front-end development, back-end development, blockchain development, AI and machine learning, and UI/UX design.
We offer a comprehensive range of services, including:
Discovery stage: We help you understand your market, your customers, and your business goals.
MVP: We help you build a minimum viable product (MVP) to test your ideas and get feedback from your customers.
Dedicated team: We can provide you with a dedicated team of developers to work on your project.
Digital transformation: We help you transform your business processes with digital technology.
New product development: We help you develop new products and services.
Here are some of our key strengths:
We have a team of experienced and talented developers.
We have a proven track record of success in delivering innovative products and services.
We are committed to providing our clients with the highest quality of service.
We are flexible and can adapt to the specific needs of our clients.
We are cost-effective and offer competitive pricing.
Main Industries: 
FinTech
Logistics
Aviation
Real Estate
Healthcare
Media
Gaming
If you are looking for a technology partner to help you create innovative products and services, then Idealogic is the perfect choice for you. Contact us today to learn more about our services.
Location
Poland
Księcia Witolda 48/1 Wrocław, Poland 50-203
+48718808151
Estonia
Katusepapi tn 6-502 11412
+3726039265