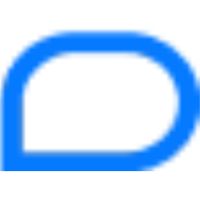 Imaginary Cloud
Web & Software Development to fuel your growth
Imaginary Cloud Overview

$50 - $99/hr

50 - 249

2010
Imaginary Cloud offers custom development that follows fast, reliable, and technical debt-free processes to ensure companies can scale without technology getting in the way. That is what we call seamless technology.
We are passionate about companies that want to scale, having helped many customers achieve growth, from start-ups, to scale-ups to industry-leading brands such as Nokia, Thermo-Fisher, and BNP Paribas. Over the last 12 years, with more than 300 projects developed, we have gathered many awards such as Top 100 Fastest Growing Companies, Top 1000 Global Companies in 2020 & 2021, UK Top B2B Company in 2021 & 2022, and Europe Best Workplace® 2022.
Have a new project? Email us at info@imaginarycloud.com
Our services:
Product Ideation: Scoping sessions, Product Development Process, MVP
Product Development: Web & Mobile development, Artificial Intelligence, UX/UI Design
Product Improvement: Code Audit, UX Audit
Our tech stack:
Front & Back end: React, Next.JS, Angular, Due, Webflow, Node, Python, Rails, Django
Mobile: React Native, Flutter
Systems: AWS, Azure, Google Cloud
Why us?
Highly process oriented. We follow battle-tested, unique processes for everything that we do, ensuring high-quality, efficient, and debt-free delivery
Technical Excellency. Our agile engineering practices will bring software craftsmanship, quality, and consistency to the table, all in a flexible state to guarantee ever-changing requirements
Work with the 1%. Best-in-class Europe-based developers with years of experience across different industries, using top processes to deliver high-quality products
Digital acceleration with a lean mindset. We focus on doing the right things to fuel your growth, nothing more, nothing less
Full transparency. We provide transparent and clear communication, project management, and budgeting
Partner & advisor. We take strong ownership of the projects we work on, meaning you can expect a business partner ready to help you every step of the way
Location