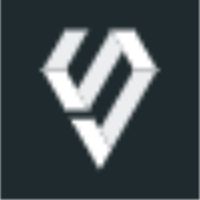 Solveit
100% Focused on Apps ⭐ 7+ Years in Native App Dev
Solveit Overview

$25 - $49/hr

50 - 249

2016
We launch mobile and web apps for startups and SMEs since 2016 🚀 Not only do we create outstanding apps, but build long-term relationship with our clients which is proven by 100% CSAT and 5 star rating on Clutch. At SolveIt, we build modern apps that help achieve business goals while engaging users. ✔️ We work with eCommerce, healthcare, transportation, media, and other industries.
✔️ Our team is experienced in developing marketplaces, services platforms, on-demand service apps and social apps among others.
We offer a full range of services to get your app to the market: from discovery phase to development, app store launch and support.
SERVICES
Mobile app development (native and cross-platform)
iOS app development (Swift)
Android app development (Kotlin)
Cross-platform app development (Flutter)
Web app development (SPA, PWA, websites)
UI/UX design
Discovery phase
MVP development
Dedicated development teams
Technology consulting and audit
Product strategy and launch
CTO as a service
QA and testing
Warranty and post-launch support, SLA
Location
Poland
Jana Pawła II 61 Warszawa, Poland 01-031
+48571277270
United Arab Emirates
WAREHOUSE-P1 / BLOCK J
+48571277270
Canada
1936 Folsom Street United States 94103
+1(747)284-9888