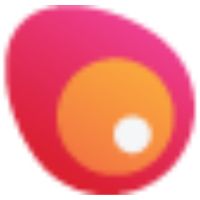 Tapptitude
A Product Studio for Positive Impact at Scale
Tapptitude Overview

$50 - $99/hr

50 - 249

2013
Tapptitude is a Product Studio that partners with funded startups and established brands to build interactive, mobile-first products that people love to use. We work with our clients as Product Partners, supporting them proactively throughout the journey from idea to launching a product and scaling it up. Startups and brands work with us to define their product, design their prototype, develop their MVP and scale a successful product.
Our process stands out through our early focus on value and close partnerships. We work on each product to identify and create easy acquisition flows, generate value early to retain users, and build a solid infrastructure for scalability.
Our workflows are based on lean principles, rapid prototyping techniques and agile development, making us very fast and flexible in iterating value to users.
Our solutions for startups:
Product definition
Rapid prototyping
MVP development
Our solutions for larger organisations:
Design sprints
UX research and persona design
Evidence-based growth plan
Our technical team delivers full-stack implementation solutions, to build Native and React Native products for iOS, Android, Wearable Devices and the Web.
Our services include:
Product strategy and definition
UX/UI design
Mobile and web development
Backend services
AI, Machine learning and data science
Full Testing and QA
Product launch solutions
Product growth
We've built products for industries like:
IoT
Health
Proptech
Fintech
Marketplaces and retail
Social platforms
Arts, entertainment and culture
Location