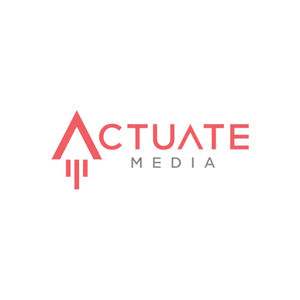 Actuate Media
Data-Driven Digital Marketing Solutions.
Actuate Media Overview

$100 - $199/hr

2 - 9

2016
Actuate Media facilitates data-driven B2C & B2B relationships through digital marketing channels. Our digital agency strategizes and implements brand and conversion-focused digital advertising campaigns, capturing the data to improve our clients' overall marketing intelligence providing them a competitive advantage within their industry. Our services also include Email marketing. Our approach makes us a little different from other digital agencies and media companies.
Location
United States
3250 Airport Way S. #716 Seattle, WA, United States 98134
888-350-6268