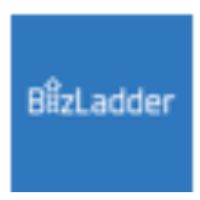 BizLadder
Your Unfair Business Advantage
BizLadder Overview

NA/hr

10 - 49

2014
We are more than your website designer and SEO expert; we are your strategic partner.  ****SEO**** You have worked hard to create a website full of valuable content, but you do not see the expected traffic or results. It's incredibly frustrating when you put so much effort into something and don't see the returns you were hoping for. You're not alone. Many businesses experience this same problem with their website. That's where our game-changing SEO Supercharge service comes in.
We're so confident that we can help improve the visibility of your website that we have a 100% money-back guarantee. No one can guarantee a #1 ranking on Google. But after 20+ years of building and growing websites, we are willing to assume the risk and guarantee your results!
Recent examples from real clients - A 22,640% improvement (not a typo) in visibility. That's exceptionally high, we admit. But another client has seen an 1122% improvement. These are just 2 examples of many.
****WEBSITES****
This is where it all starts. The only digital property you actually own (no, you don't own your Instagram page...Meta does). Mess up your website, and it doesn't matter what else you do for SEO, ads, or social media because you will never maximize value (revenue) from that traffic.
Our website services are designed to be efficient, affordable, and thorough. Our approach keeps you in control of the project and what we're working on.
***Your Success Is Our Success*** 
Our formula is simple:
You run your business + we run your website + we manage your digital identity = your business grows.
BizLadder is unlike any other SEO and Web Design Agency. Contact us today to find out how
Our services include:
Website design, development, and hosting
Ads - Google, Facebook, TikTok, LinkedIn
SEO
Social Media Content creation
Strategic consulting
Location