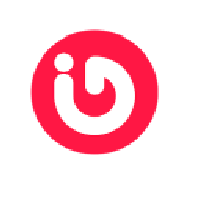 iGex Solutions Overview

NA/hr

10 - 49

2009
iGex Solutions is a well-known and promising startup. We've designed a lot of one-of-a-kind commercial quality items and applications. Our future workforce will be able to work in a range of fields. Our performance has been measured on our ability to deliver SOA, web services, and extended enterprise solutions on time and within budget. USA-based iGex Solutions is a global provider of technology services which is growing rapidly. Typically, we work for an offshore Android application development business. However, the remaining 25% of clients who do not have a technological background or who are from other businesses are unaware of the elements that they must be aware of before contacting any Mobile App Developer if they want a successful mobile application. The following is a list of factors that every non-technical customer should be aware of before contacting any Mobile Application Developer to make their mobile app dreams come true.
If you, as a customer, have a novel concept in mind that you believe would be distinctive but you have a financial limitation, research the platforms, such as iOS/Android/Windows. In addition, you should research which platforms have the most users, which platforms give the best ROI, which platforms boost the popularity of your app concept, etc.
As the owner of the program, you must select a name that completely fits your concept, which means that the user can comprehend the application's main concept just by hearing the name, such as WeChat or WhatsApp.
The owner of the application must be extremely clear about the application idea and the purpose for which it will be used so that he or she can establish the bounds for how far the concept may be expanded at the outset.
The app's flow should at the very least be obvious in the owner's head, or he can design a basic flow using paper and ink to get a sense of how his app will look. Using this method, 95% of queries that may occur in the developer's head when you explain your notion will be resolved.
If your application concept is similar to an existing application, make sure your concept includes at least one essential unique feature or capability that will set your application apart from the competitors.
If your application represents your business, you must have a clear plan in mind for how you will advertise it after it is ready, since without promotion, we don't believe any application will become famous. The same thing must be obvious for every sort of application.
To increase the popularity of the app, you must be completely aware of your target demographic so that you can target that population while advertising it.
iOS, Android, and Windows all have almost identical lists of categories under which your software will be listed, and publishing the app in the correct category will increase the odds of it being popular.
If you are considering developing your own mobile app, website, or bespoke web app, or if you have any questions or concerns about the concept, technical know-how, or the best approach to get it done, then contact us at alex@igexsolutions.com  and we will offer you with a free consultation. Or if you want to know more about us then contact us at info@igexsolutions.com . We have many branches in Indian, USA, Australia.
Location
Services
Mobile App Development

App Development Blackberry
Top Shopify Development Companies