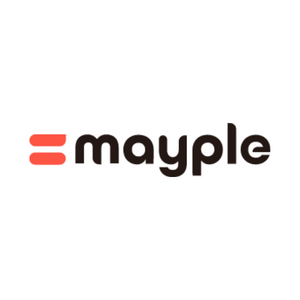 Mayple Overview

NA/hr

10 - 49

2017
Grow your eCommerce with the top 1% of marketers in your business niche. Don't count on shiny presentations and nice sales pitches. With Mayple, you work with curated marketers based on read data and proven ABOVE-BENCHMARK results. Our thorough vetting process and advanced technology, allow us to match businesses with top-performing digital marketing experts, that meet their marketing unique needs and assure you get high levels of service and results for your marketing budget. We generate better results and ROI for businesses, thanks to:
(1) Vetted top experts, based on their real past results.
(2) Perfectly matched talent with your business goals.
(3) Consistent unbiased monitoring to assure optimal results and accountability.
(4) User-friendly platform with full visibility that keeps you in total control.
(5) Affordable prices starting at $1,200/mo.
Location
United States
15 West 38 Street MB#532 New York, NY, US 10018
+1 929-203-6341
Israel
Sharon st. 4, Giv'atayim