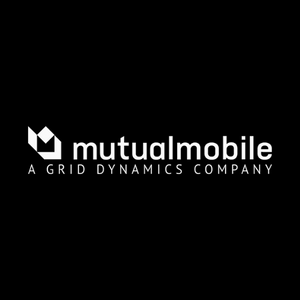 Mutual Mobile
End-to-end app development, strategy, and design.
Mutual Mobile Overview

NA/hr

50 - 249

2009
For over 11 years, we've worked with brands to develop digital business solutions, apps, and products that change how people live and work. Today, as an emerging tech consultancy and design studio, we are the go-to strategic design partner for firms across industries. We are experts in building cloud-native solutions. And to go a step further, we back them up with reliable support and proactive iteration. Defined by our passion for emerging tech, we conceive possibilities where none exist and work to break barriers between the physical and the virtual.
Location
United States
701 Tillery Street, Suite 12, Austin, Texas 78702
+15126151800
Portfolios
Reviewed by 0 customer(s)