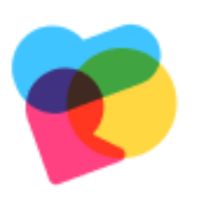 S-PRO
Transforming Business With Digital Innovations
S-PRO Overview

$25 - $49/hr

50 - 249

2014
S-PRO is a software development company and IT consultant partner with 250+ developers and 9+ years of experience. We help our clients to achieve their business goals with practical digital solutions through our cutting-edge knowledge. The Headquarters is located in Zurich, Switzerland. Delivery offices are located in Poland, Ukraine & Armenia. Our representatives are also in the UK, Netherlands, and the USA. Our services:
Digital Strategy
UI/UX
Web development
Mobile development
AI/ML solutions
Blockchain
Big Data systems
DevOps
Industries expertise:
FinTech
HealthCare
Renewable Energy
Logistics & Transportation
Retail
Real Estate
Why Choose S-PRO?
150+ finished projects in 21 countries
40 projects are being developed at the same time
Standardized security practices & requirements
Specialized recruitment of niche specialists
Budget & time commitment. The estimation is made in weeks, not months
Our Approach:
S-PRO R&D experts apply world best practices to study the market and business objectives in-depth and deliver a comprehensive vision of each project.
S-PRO developers combine deep expertise in mobile, data, and cloud solutions to build innovative digital products that enhance businesses in many industries.
S-PRO delivery approach is tailored to bring disruptive digital improvements to life, so we take every project through a comprehensive application development process.
Clear business goals, strong management, maintained deadlines and a senior tech unit allow us to deliver success to our clients and build long-term relationships.
Contact us at hi@s-pro.io to discuss your project.
Location