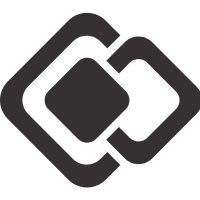 techahead
Your trusted partner for the long haul!
techahead Overview

$25 - $49/hr

50 - 249

2009
For 14+ years, we've been pushing boundaries and delivering innovative digital solutions that have disrupted the digital landscape. With a portfolio of over 2,000 successful projects spanning mobile apps, web apps, enterprise software, and IoT products, we've earned the trust of the world's leading brands and startups, including Audi, Disney, American Express, Starbucks, Getaround, Lafarge, AXA, LazyDays, and International Cricket Council, to develop and launch their apps and digital products.
What sets us apart is our unwavering commitment to delivering exceptional results by prioritizing effective communication and understanding of your needs, along with a strong commitment to nurturing long-term relationships built on trust and reliability.
Our in-house team of over 240 full-time consultants possess a rare passion for excellence and embrace an agile mindset that positions your project for success. Our deep knowledge and expertise, combined with our enthusiasm to deliver disruptive and scalable apps, enable us to deliver extraordinary outcomes.
When you choose TechAhead, you can expect a seamless integration of talent, knowledge, and resources across continents. Our global collaboration enables us to deliver unrivaled solutions tailored specifically to your business needs, propelling your success in the ever-changing technology landscape.
Experience the TechAhead advantage today and witness the power of excellence and collaboration. Let us be your trusted partner in transforming your vision into reality!
Location
India
7A, Tower C, Noida One, Sector 62, Noida, Uttar Pradesh 201301
+91 120 4589900
United States
28720 Roadside Dr, STE 254, Agoura Hills, CA 91301, USA +1 (818) 318-0727
+1 818 318-0727
United States
2450 Colorado Avenue, Suite 100E, Santa Monica, CA 90404, USA
+1 424 317-7121